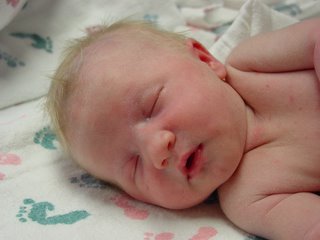 This little girl is the 3rd addition to our family.
She's almost a month old now and getting spoiled already.
She brought with her an explosion of pink into our home.
Her two other siblings are boys, so we've never experienced "a girl" before.
Takes some getting used to.
But she's happy and healthy and hard to put down.
So I guess I'll adjust because as her brother says, "she's a keeper."